MRC officially began in January of 2013 when we decided to try to bring some fresh ideas to the karting market. For most of the people in the karting world, we are the new guys on the block. Don't let that fool you though, everything we do in karting comes from my experience working in the power sports industry for the last 33 years. Here at MRC, it's our goal to take that 3 decades of experience to better provide products and services that demonstrate the full meaning of Race with Confidence. See, it's more than just a motto or tagline for us, it's the motivating factor behind every decision we make. We want you as a customer to feel the same level of confidence that our MRC Factory Pilots do when they hit the track. Confidence in performance; Confidence in reliability; Confidence in Knowledge; Confidence in customer support.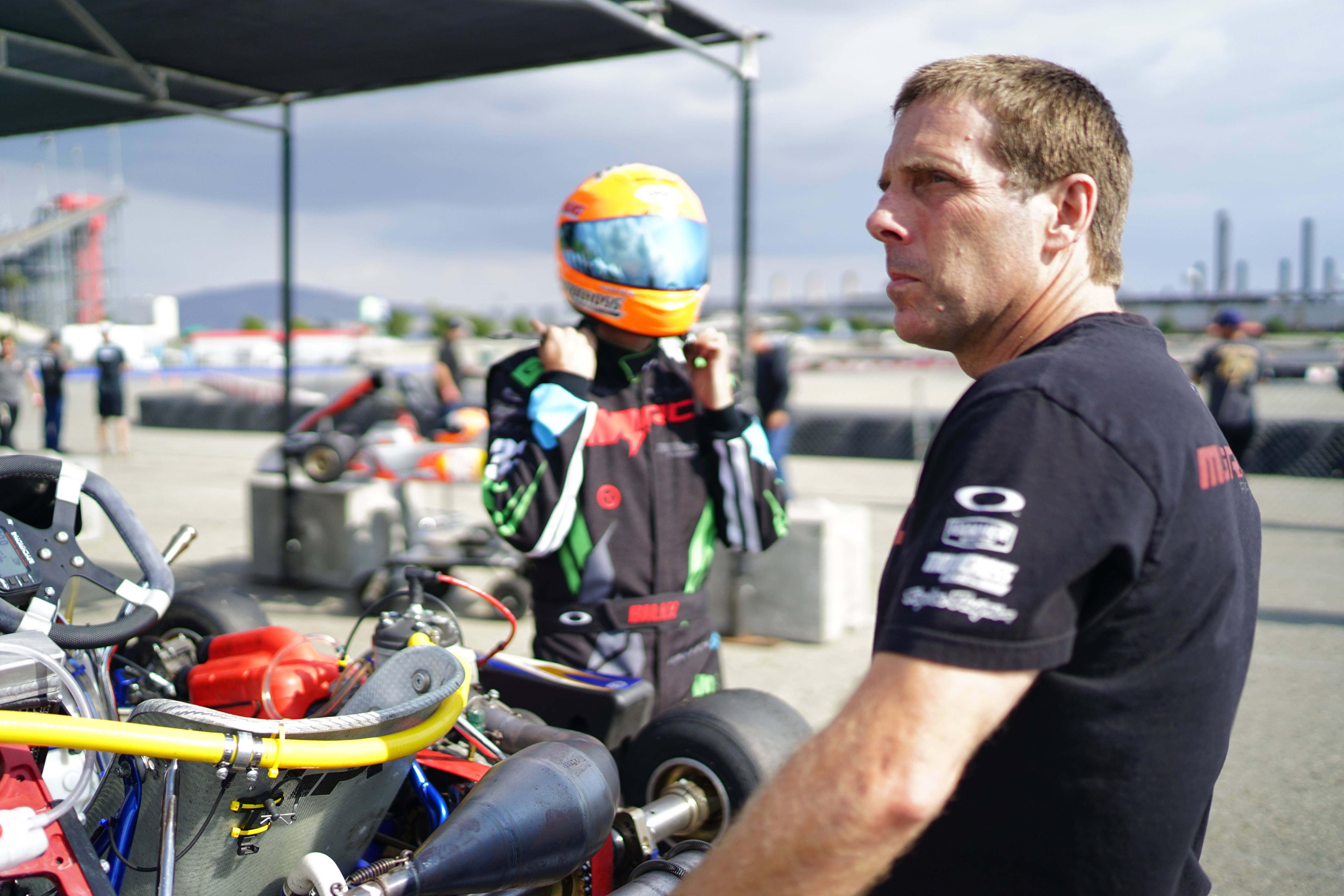 We are proud to have a company that services many different needs in the karting market. First and foremost, I am not your normal business owner; I use and race with every product we make. I don't stop there either, I am always trying to either improve the current products used in the karting market, or find a way to invent something new and better. The simple list of everything we do is as follows:
– We are a Praga, CRG, and Tony Kart dealership.
– We specialize in assembling and servicing the Honda CR125 SKUSA Spec Engine Packages.
– We also build, service, and maintain a variety of other karting engines (such as the IAME X-30, IAME KZ, IAME Mini-Swift, IAME Leopard, etc.)
– We design, produce, and sell many innovative products for the karting market (such as our Radiators, Radiator Mounts, Silicone Hose Kits, Motor Mounts, Fuel Pump Kits, Exhaust Silencers, Brackets, etc.)
– We have a top rated Race-Team with some of the best drivers in North America.
– We have arrive and drive programs.
– We do TaG and Shifter kart rentals for full or half days.
– We have driving schools that include data acquisition, one on one lead/follow driving sessions, what to think about on race day, physical conditioning, kart set up, and engine tuning.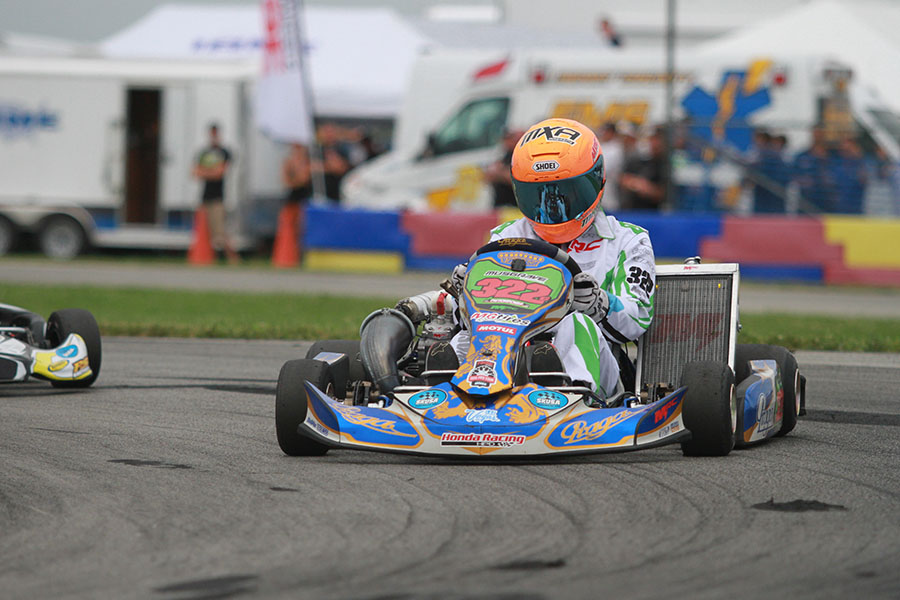 A Brief History
Since 1982, I have raced almost every weekend of my life. Let that settle in for a second, that's at least 45 to 50 races a year, which is well over 1600 hundred races. Add in all the practice days and testing during the week, and you have a number that not very many other people in the world can claim. Believe me when I say that I truly understand every part of being a racer, as I have lived it most my life; from being a struggling amateur paying for everything myself, to becoming a factory rider and being paid to do what I loved. I have made the tough decisions of a struggling racer many times throughout my life; do you buy a new piston and ring for your engine, or do you buy food for your family… I bought the piston and rings. I didn't do all of this in the karting world, but in motocross. I was lucky enough to be racing motocross as it transitioned from a European dominated sport to an American dominated sport that has now been catapulted into prime time. But let me tell you, it didn't start out that way, it's taken motocross over 20 years to get itself out from behind the shadows; the same shadows in which the sport of Karting now finds itself.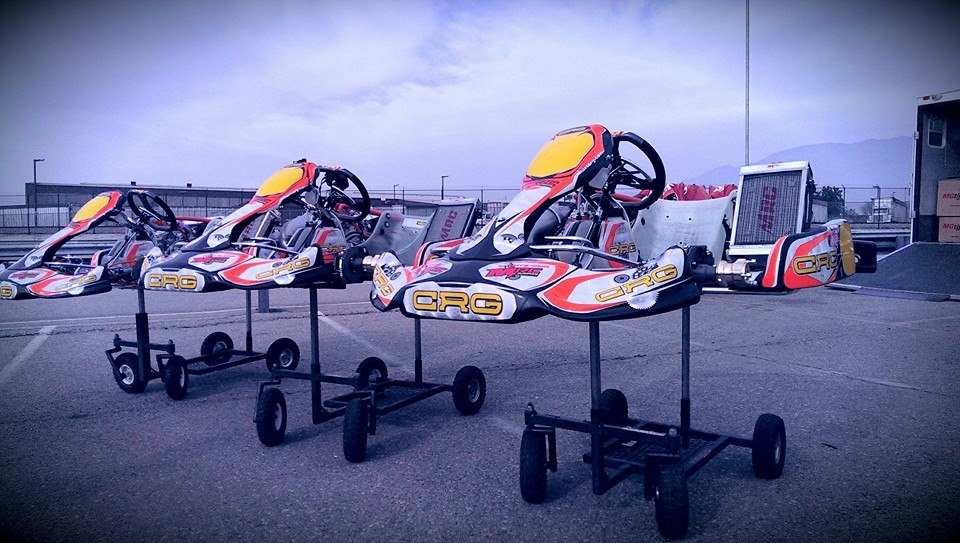 We started driving shifter karts in 2008. I did what had worked so well for me in motocross and started applying it to karting; often times after racing two moto's at Glen Helen on a Saturday morning we would head home, load my shifter kart up, head out to a local kart track, and drive until they kicked me off the track. Now that's what I would call an awesome day. We did both motocross and shifter kart racing until we started MRC in 2013, when we really started focusing our efforts exclusively on karting. Looking back, I only wish that I could have found shifter karts earlier in my life, as motocross had taken a serious toll on my body. The timing was about perfect for me though, as I was getting older (and maybe a little wiser) and not wanting to keep getting hurt on my motocross bike any more. I found myself not riding on the "edge", so the intensity and adrenaline was starting to subside from my motocross racing; I wasn't fully enjoying just "cruising" around on a motocross track, and I really wasn't enjoying hitting the ground when I was trying to go fast. Shifter kart racing changed all of this; it allowed me to be on that "edge" again, to feel the intensity of a twenty-minute moto going wide-open and as fast as I possibly could the entire time. The difference is the safety factor; motocross is pretty much a 50/50 chance that you're going to get hurt, whereas shifter karts (and karting in general) are pretty much a 99% chance that you will not get hurt. I know most of my motocross friends can't believe that a shifter kart can replace what motocross did for me, but I am here to tell you that it can.
The way we run MRC is not by some random out of control process, but instead comes from my many years of working and learning from some of the best (and worst) people in the power sports industry. Because of my background in not only racing, but also manufacturing, engineering, testing, customer service, and the business side of the industry, I'm able to now use all of this in the karting market. With MRC, I'm trying to achieve a professional and accessible entryway into the karting world for all of the people that want to get into this sport. I believe that karting is an incredible motorsport that is deserving of its time in the spot light; the mechanical, physical, and mental challenges to pilot one of these machines is one of the single most exciting things I've ever done. I believe that this sport needs to be accepted by the power sports industry and become accessible to mainstream America in order to elevate itself to a true professional level such as motocross and supercross are now. Unfortunately, the way karting business has been done in the past (and continues to be done in some areas), this will never happen. However, with the help of every kart manufacturing company, every dealership, every racing club, and every customer around the world I believe that we can make this happen. We all need to work together to achieve this.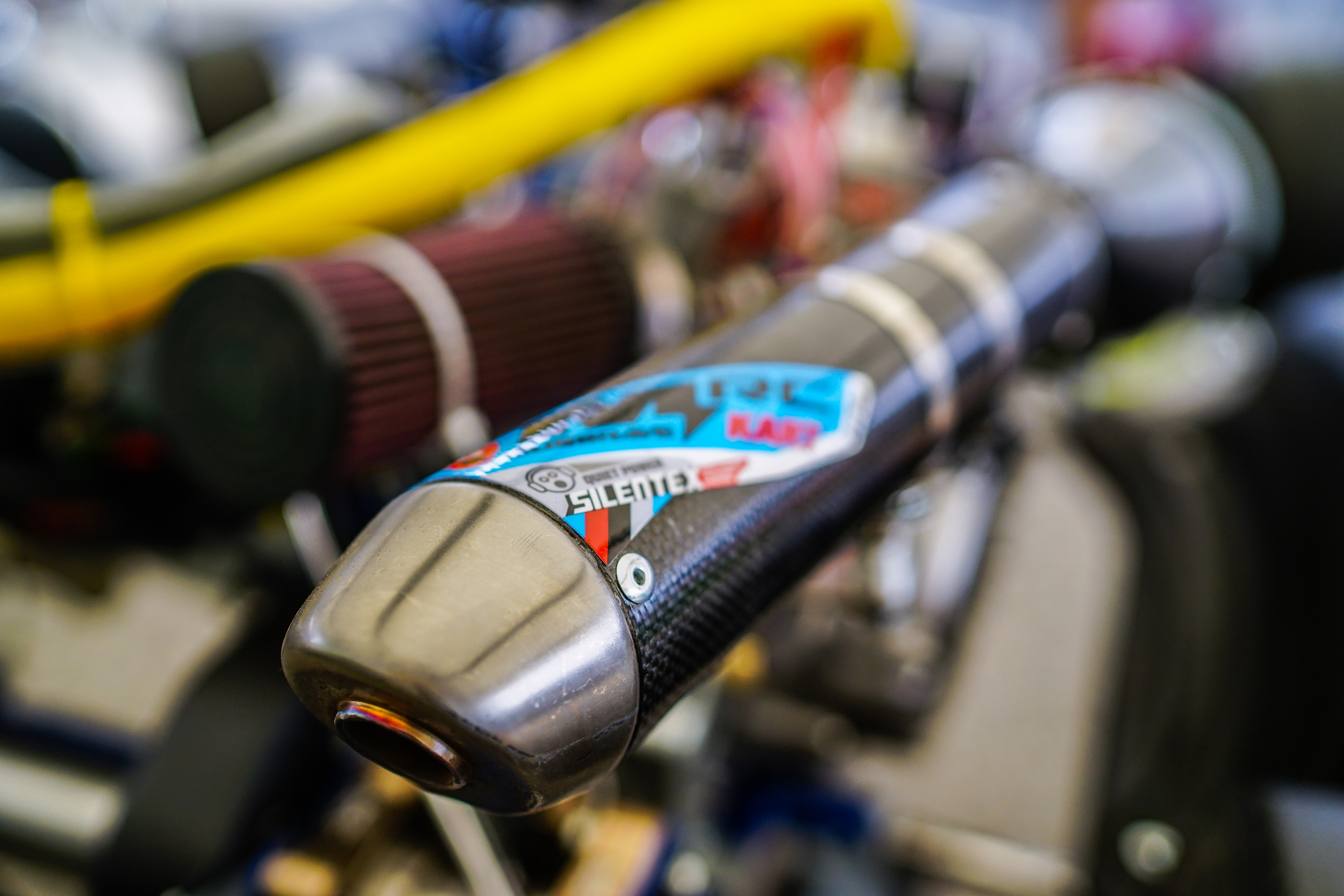 A Brief list of my History in the Power Sports Industry
Motorcycle mechanic school, Lake Washington Tech and Motorcycle Mechanics Institute; 2 years.
Honda Pro Technician; these were courses that Honda put together at their headquarters in Torrance California.
PDI assembly of motorcycles, ATV and water craft, for all the new Honda, Kawasaki, Suzuki & BMW products; 2 years.
Factory commission mechanic 5 years; Honda, Kawasaki & BMW certified.
Factory support rider, Honda & Suzuki; 3 years.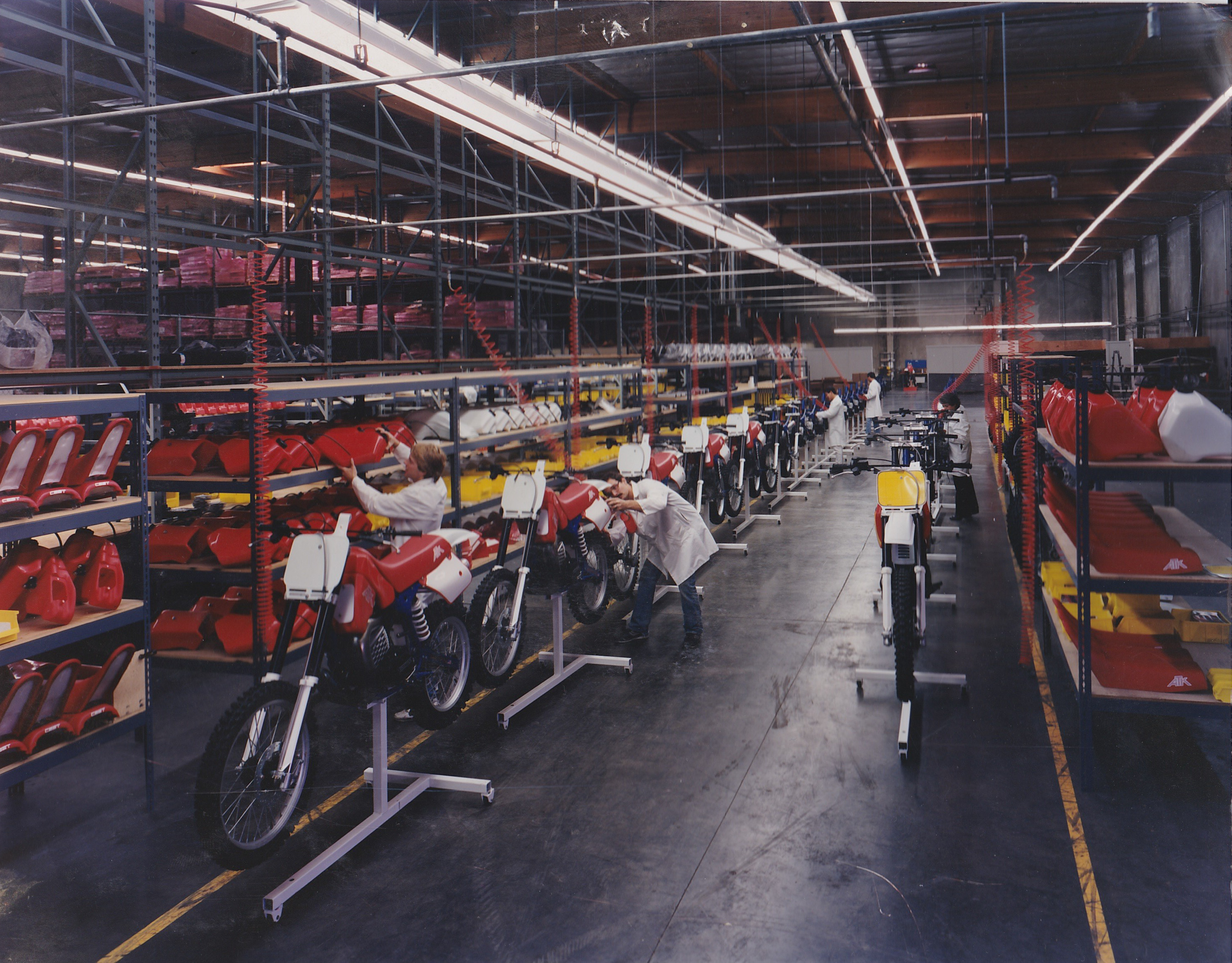 Factory motocross rider, ATK Motorcycles; 7 years. This was a life changing opportunity for me. With this ride I was able to travel all over the United States and to many different countries to race; places like Chile, India, Austria just to name a few. I was able to compete in many different forms of motorcycle racing like the AMA Hare Scrambles, Baja 500 & 1000, Barstow to Vegas, Casey Folks Best in the Desert Series, USGP at Hollister California, USGP at Glen Helen in California, a few AMA out door Nationals, etc. This was also my opportunity to get involved in every aspect of selling a product to retail customers. The engineering of parts, developing prototype parts to test, performance/durability testing, making tooling fixtures for welding or wiring harnesses, front and rear suspension testing, etc. ATK was the first company to build an electric start four stroke motocross bike, and the first to build a fuel injected four stroke motocross bike. We did all this from 1987 to 1993. We did so many innovative things back then that are now considered standard equipment on many motocross bikes; you could say we were ahead of our time back then.
Pro Circuit test rider; 25 years. Engine, pipe, silencer, & suspension testing. For many years I would test Pro Circuit modified 2 stroke engines kits that would be sold to their retail customers, along with testing their production pipes and silencers. I would do this for most of the 125cc, 250cc, and 500cc two strokes made by Honda, Kawasaki, Suzuki, Yamaha and KTM.
Motocross Action magazine test rider; 27 years. The best thing about getting to do this was being part of the greatest motocross magazine ever published. The people I have met doing this are some of the most qualified people in the power sports business. I was able to learn so much from some of these people, and it's a once in a lifetime opportunity that I did not take for granted; very few other people have had this opportunity to do the things I was able to do with this magazine. I have test rode every motocross bike made since 1987. I have tested every part, piece, and accessory you can think of on a motocross bike; suspension, pipes, silencers, reeds, fuel, ignitions, coils, cams, triple clamps, handlebars, tires, chains, sprockets, transmissions, fuel injection systems, porting on two and four strokes, head mods, foot pegs, seats, clutch systems, metal and fiber clutch parts, oils, cables, throttle tubes, clutch lever assemblies, flywheel weights, wheels, spokes, hubs, air filters, air boxes, pistons, rings, cranks… just to name a few things. Getting to test ride many of the factory motocross bikes (such as the bikes of Jeremy McGrath, Ricky Carmichael, Ryan Villapoto, James Stewart, etc.) or test so many different products was incredible, but what made it even better was that I was able to do this with many of the engineers that had designed the motorcycle or parts we were testing. To get the chance to test with such professional people taught me how proper testing should be done.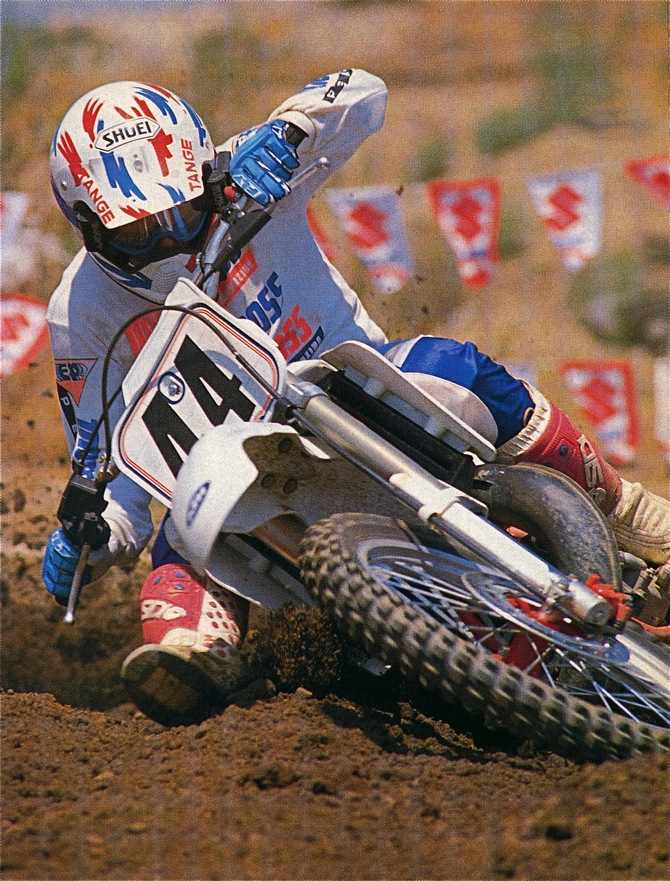 Motocross performance & durability test rider for Honda & Suzuki; 8 years
Mountain bike design, engineering, testing, manufacturing, & assembly of finished product; 4 years. After my ATK days from 1993 to 1997, I followed Horst Lietner as he switched from making motorcycles to making fully suspended mountain bikes. This is when I started mountain biking, and the difference it made in my motocross racing over the next 20 years was insane. I have not stopped mountain biking since 1993, and this conditioning has allowed me to be one of the top Vet riders in the world.
From the ground up I set up a motorcycle pipe manufacturing facility for White Brothers. Design, engineering, testing, dyno & track testing, buying all equipment, welding procedure for stainless steel & titanium, hiring of all employees; 3 years. I did all this for Tom White after he had just gotten a huge purchase order from Yamaha to make many of the products that they would be selling for the new Yamaha YZ400 four stroke motocross bike. He accepted the purchase order to build exhaust systems, triple clamps, hubs and frame guard; the only problem was that none of this was set up for him to produce. So that's where I came in and assembled a crew to produce all these products. I can tell you that this was not easy to do, especially when all these products had to be done by a very tight deadline. Talk about pressure.
Set up production for 4 stroke pipes at Pro Circuit, same as above; 3 years. After setting up White Brothers manufacturing facility I figured that doing the same for Pro Circuit would be a no brainer. Pro Circuit was pretty focused with Kawasaki, and Kawasaki was way behind in developing a new four stroke, which meant Pro Circuit was also way behind on four stroke pipe design. I helped the existing two stroke pipe shop move out of 5 little buildings totaling around 5000 square feet and moved them into a larger 35,000 square foot building. I pretty much did the same as I did for White Brothers.
Set up production for 4 stroke pipes at DRD, same as above; 2 years.
Set up power sports Distribution Company nationwide, 4 warehouse, over 100 employees, product branding, set up dealers, inventory purchasing, freight, dealer shows, computer software, marketing, I am talking every aspect of growing a company; 12 years.
Set up Kart Company, that makes or sells every part needed to assemble a complete chassis. All of our MRC kart parts and products have been designed, tested, & produced by MRC. We also sell other products from existing karting companies, including tires, fuel, spark plugs, Honda CR125 engines & parts, IAME complete line of engines, etc. MRC is a dealer of chassis to retail customers for Praga, CRG, & TonyKart. We specialize in completed karts, chassis, and our engine kits, as well as our Race Team, pit spots, engine leasing, chassis leasing, driving training, Kart rentals, Kart storage, etc.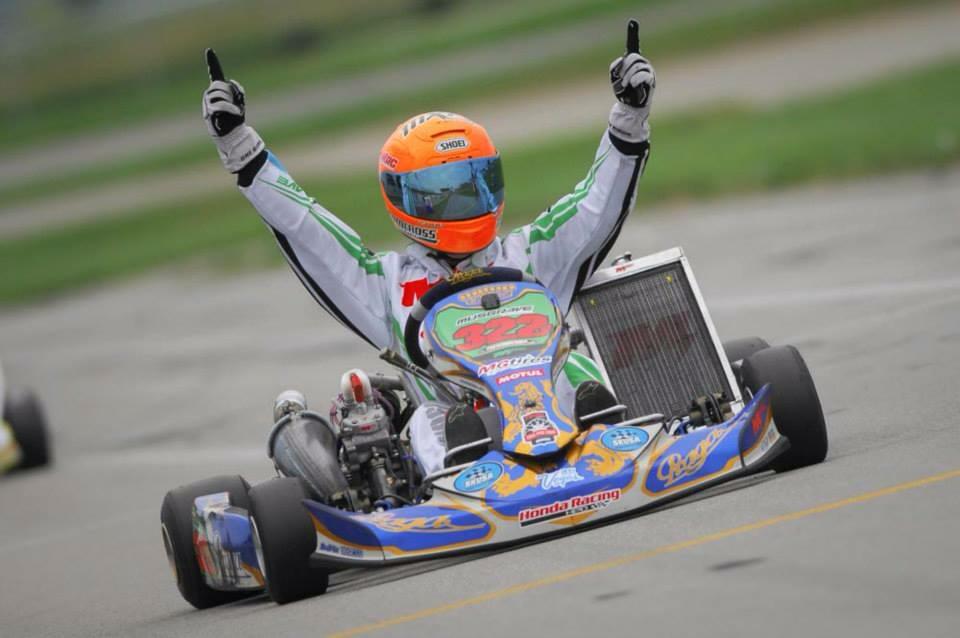 Contact Information
2970 Rubidoux Blvd.
Riverside, Ca 92509
Willy: 951-314-4595
Billy: 951-500-7175
email: musgraveracing@outlook.com